Many questions these days are about sounds and the fine grained setup you can do with TILT!Audio.
First of all there are 2 types of sound packs:
Old style in directories
Altsound: all in one directory together with a csv table.
Features of both formats are slightly different, but mostly one can categorize sound effects in:
background music (or simply music)
voice callouts (or just voice)
special effects (or just sfx)
jingles (play over a music and music continues)
singles (play once and terminate the playing music)
In addition to that there's volume control that balanced the volume of music, sfx, voice, jingle and single.
Gain
First there is a gain, that allows to raise or lower volume level for each sound effect. Normal level is 50, but it can be adjusted from 1 to 100.
So if some sound effect seem to be too low, you can just go to the web UI and raise the gain.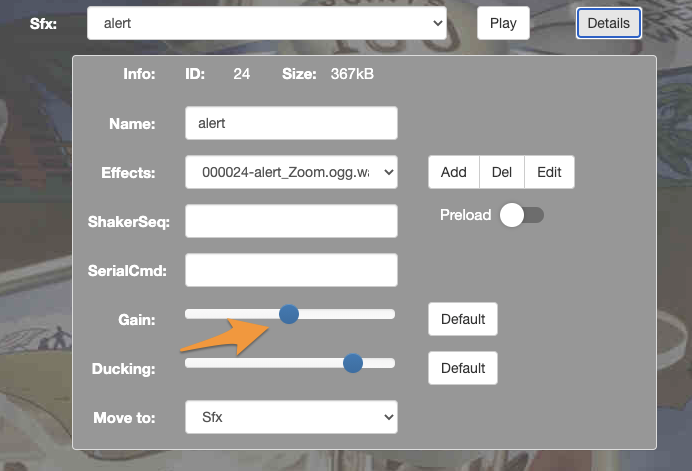 Here is one difference between directory sound packs and altsound packs:
While in both cases each sound effect has its individual gain, the directory style also has a default for a category: gain by type!
So if you want to raise volume level for voice in general, just use the sliders GainByType in the webUI

Continue reading

"A word on sound"