The new board rev comes with a dedicated place for a co-processor (arduino mini pro) to control various extension.
Fully assembled it looks like this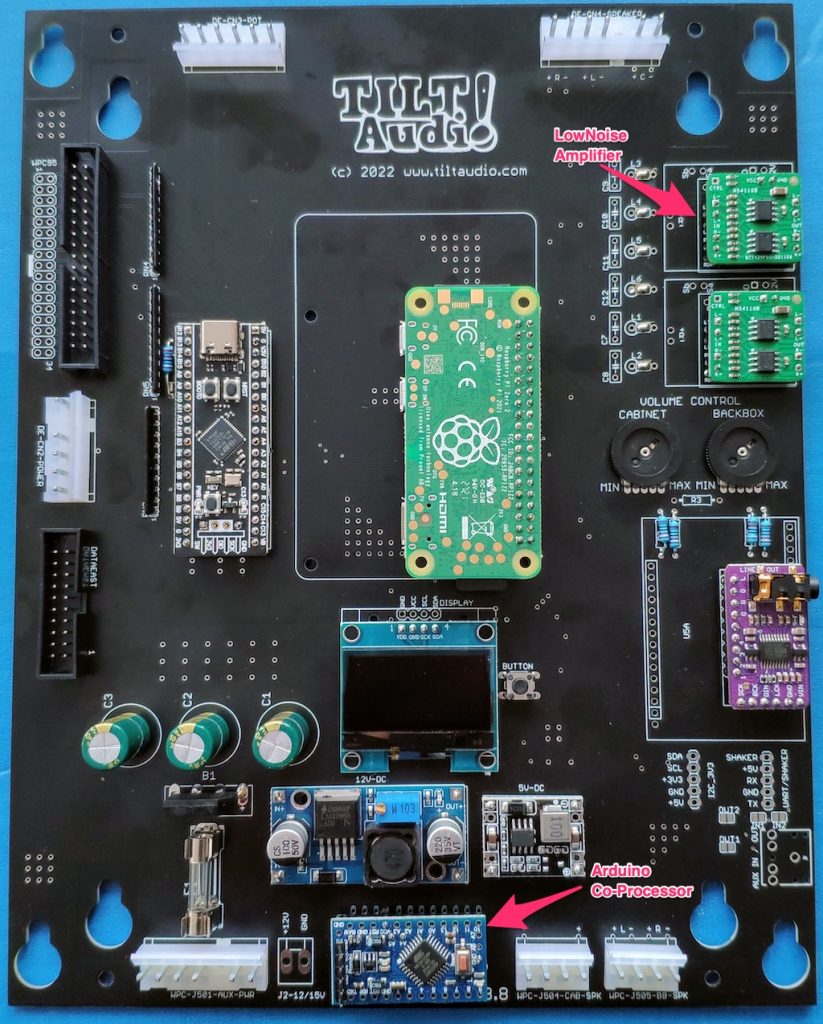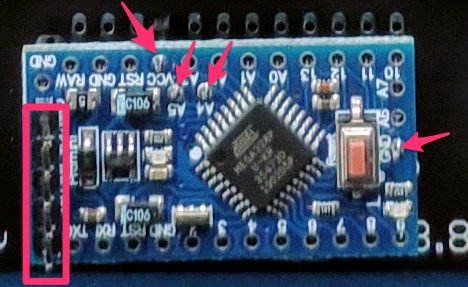 The arduino is connected with minimal 4 pins: Vcc, Gnd, SDA, SCL. Also the UART (RX,TX,Vcc,GND) on the left side has a header attached for programming. You can program the arduino "on board" but you either need to power the 5V from the machine and connect only TX, RX and Gnd or you also connect Vcc from the programming adapter (USB-to-Serial TTL) but then you need to disconnect the power from the board and also better remove the raspberry pi (board will be supplied by 5V from the adapter, which is okay for STM and DAC, but PI would be to much).