To get the web UI working you need to enable wifi on your raspberry pi. As TILT!Audio comes with dietpi distribution you can refer to dietpi.com to see want your config options are. For wifi its basically editing two text files as described here.
After that you should be able to connect to http://<ip-of-your-pin>:31008/ if you cant connect you may check your router for new devices in your network to see your pinballs ip address. If your TILT!Audio board features a new mini display, the IP address shows up after the boot logo.
In case it works you will see the home screen and the menu on top.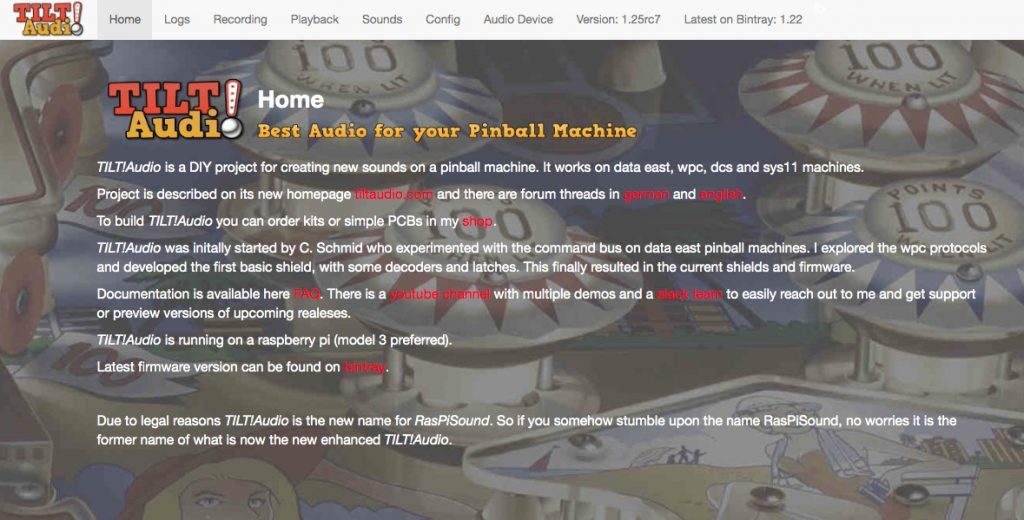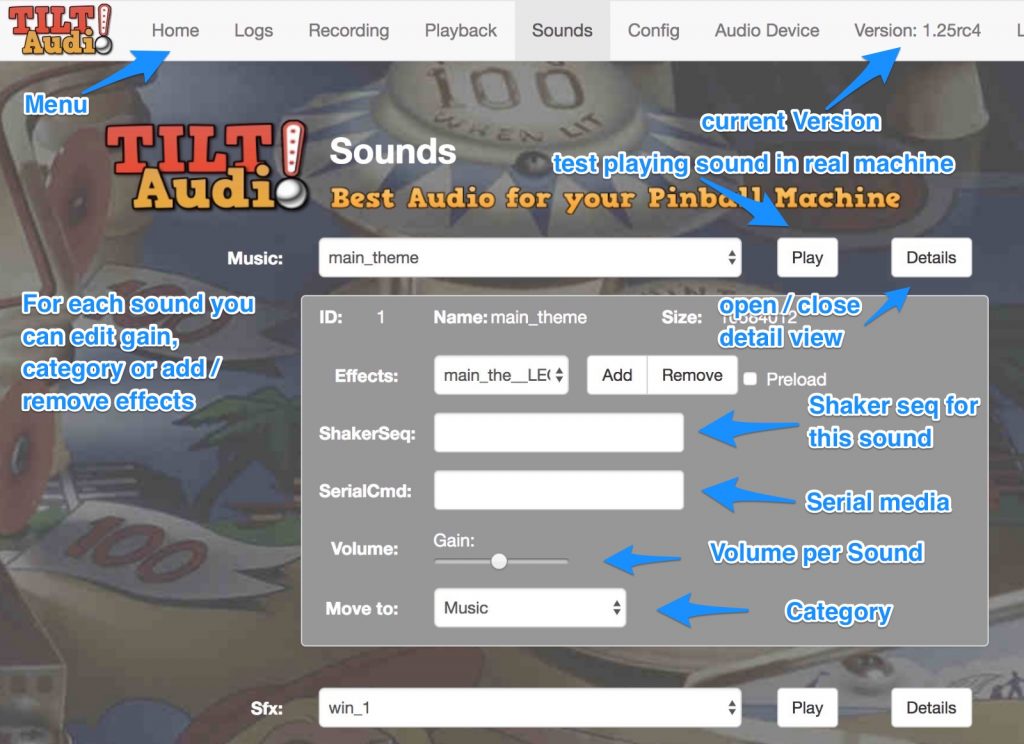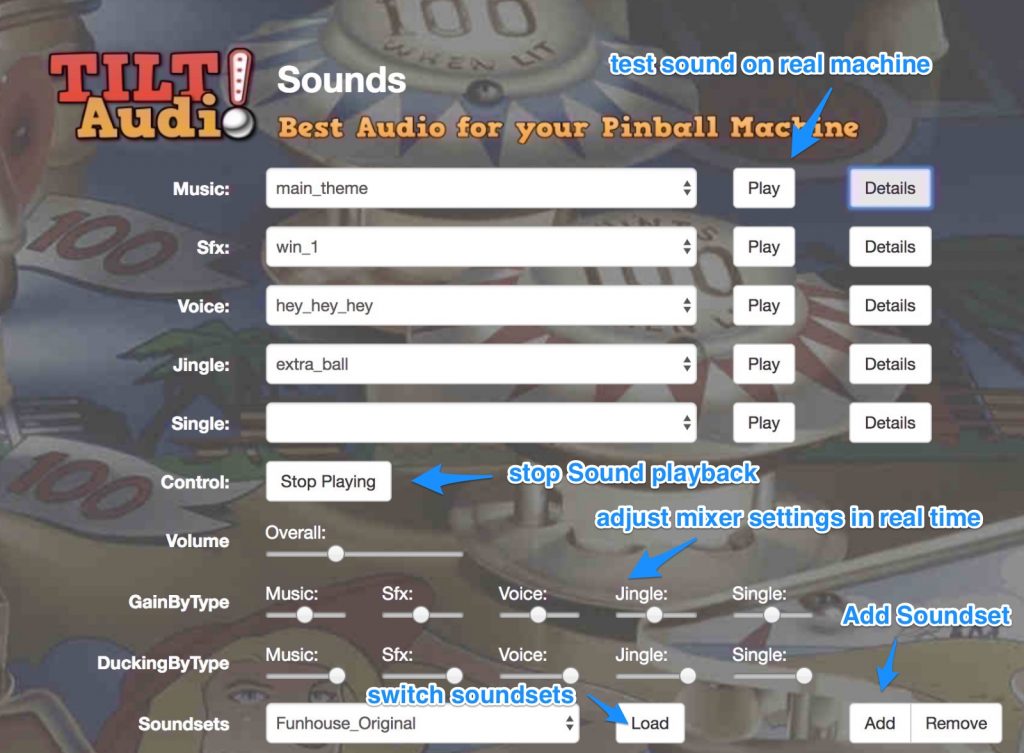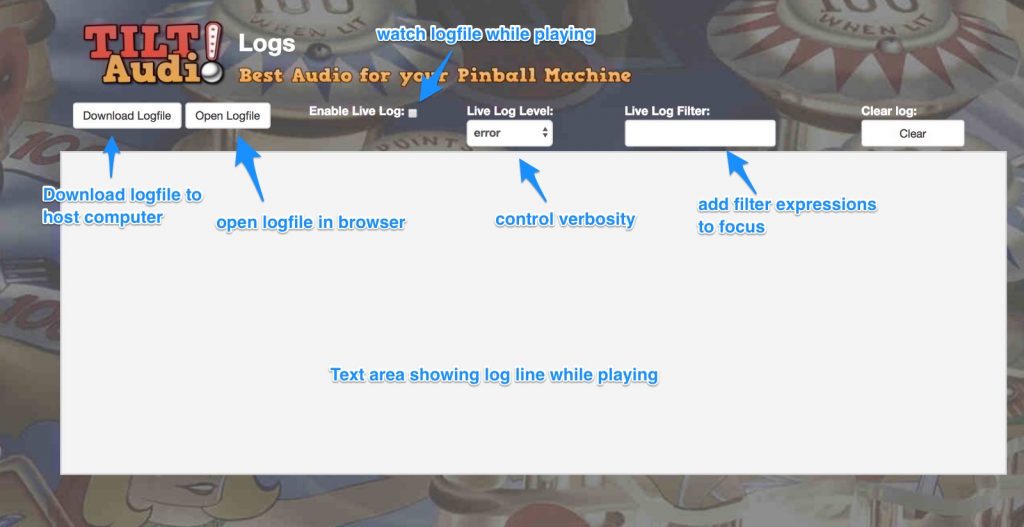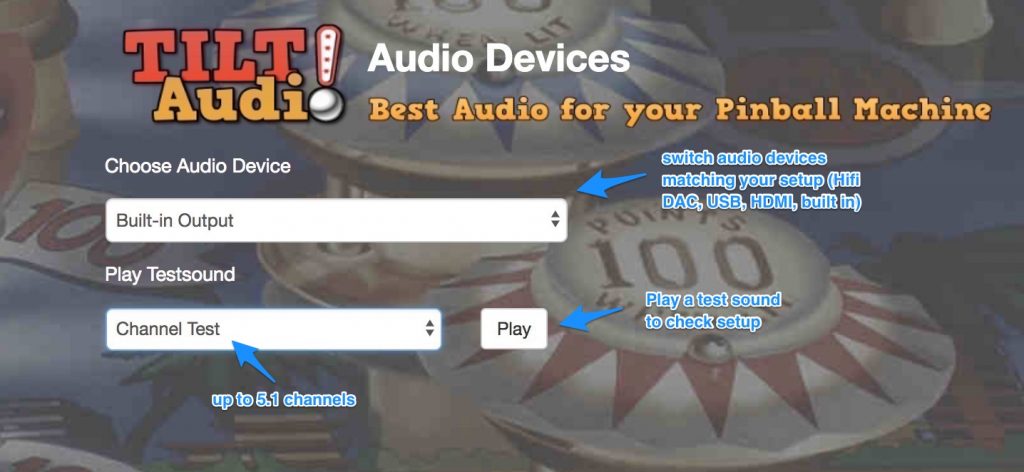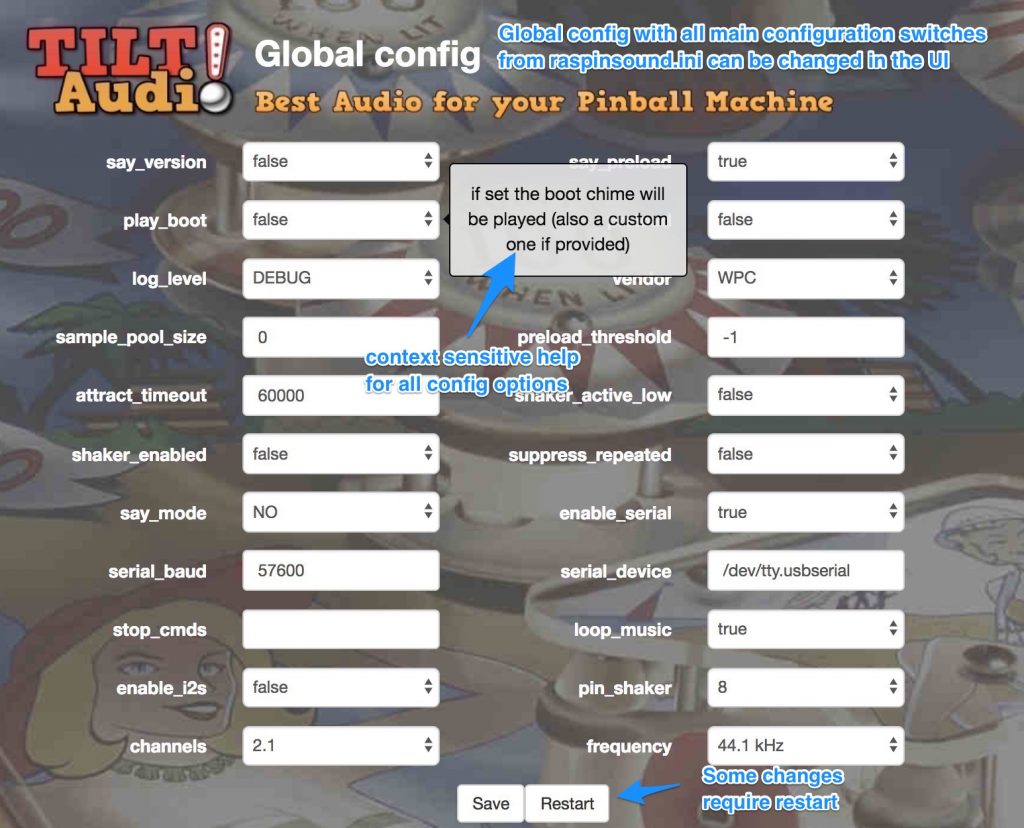 See it in action (features the former version, will be updated soon):